"Lorem ipsum dolor sit amet, consectetur adipiscing elit, sed do eiusmod tempor incididunt ut labore et dolore magna aliqua. Ut enim ad minim veniam, quis nostrud exercitation ullamco laboris nisi ut aliquip ex ea commodo consequat. Duis aute irure dolor in reprehenderit in voluptate velit esse cillum dolore eu fugiat nulla pariatur. Excepteur sint occaecat cupidatat non proident, sunt in culpa qui officia deserunt mollit anim id est laborum."
Stay-in-place bathtub forms
Beam and pier wind bracing
Heavy equipment on bridge decks
Truss and beam bridge design
Tower and beam dance floor supports
Access platforms and buggies
Drain pipe hanger systems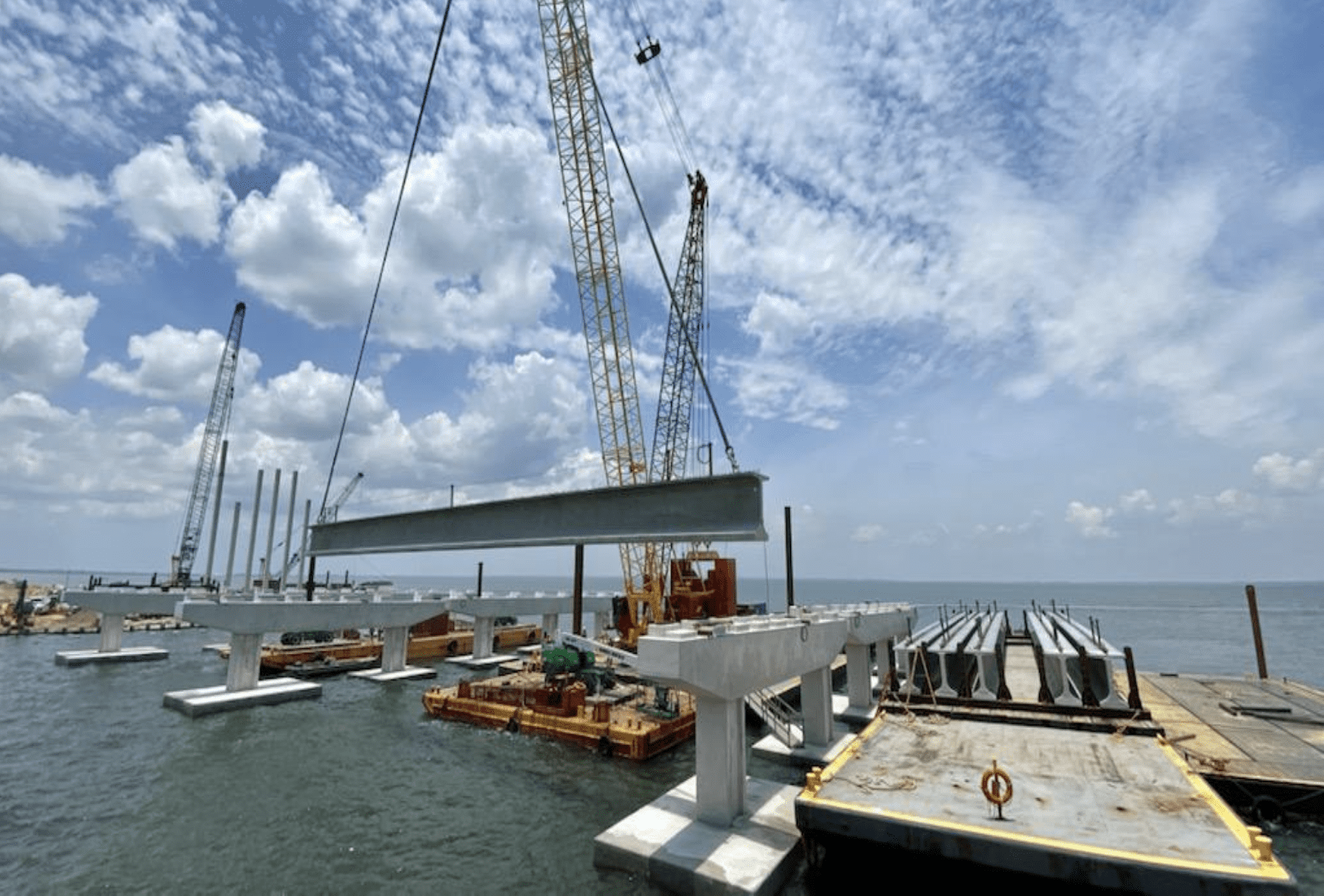 Howard Frankland Bridge Seal Slabs, Horizontal Lifelines and Beam Bracing
Six Cofferdams for Miami Signature Bridge Arches – Archer Western deMoya JV.
180' Single Span Steel Truss – Pipe bridge replacement for FPL's Fort Lauderdale Plant. Florida Power and Light.
Internal Bracing for Tunnel – PortMiami Tunnel internal bracing at ground freeze locations., Bouygues of Florida.
Support of Excavation – Miami Citi-Center perimeter sheet pile and raker system for soil mixing and excavation. Ebsary Foundation Company.
Steel Girder Erection – Dixie Highway over the FEC Railroad. V&M Erectors.
50' Deep Braced Cofferdam with Anchored Seal – Miami-Dade Pump Station No. 3. Ebsary Foundation Company.
U-Beam Wind Bracing and Temporary Towers – Ramp K, Wekiva Parkway Interchange. V&M Erectors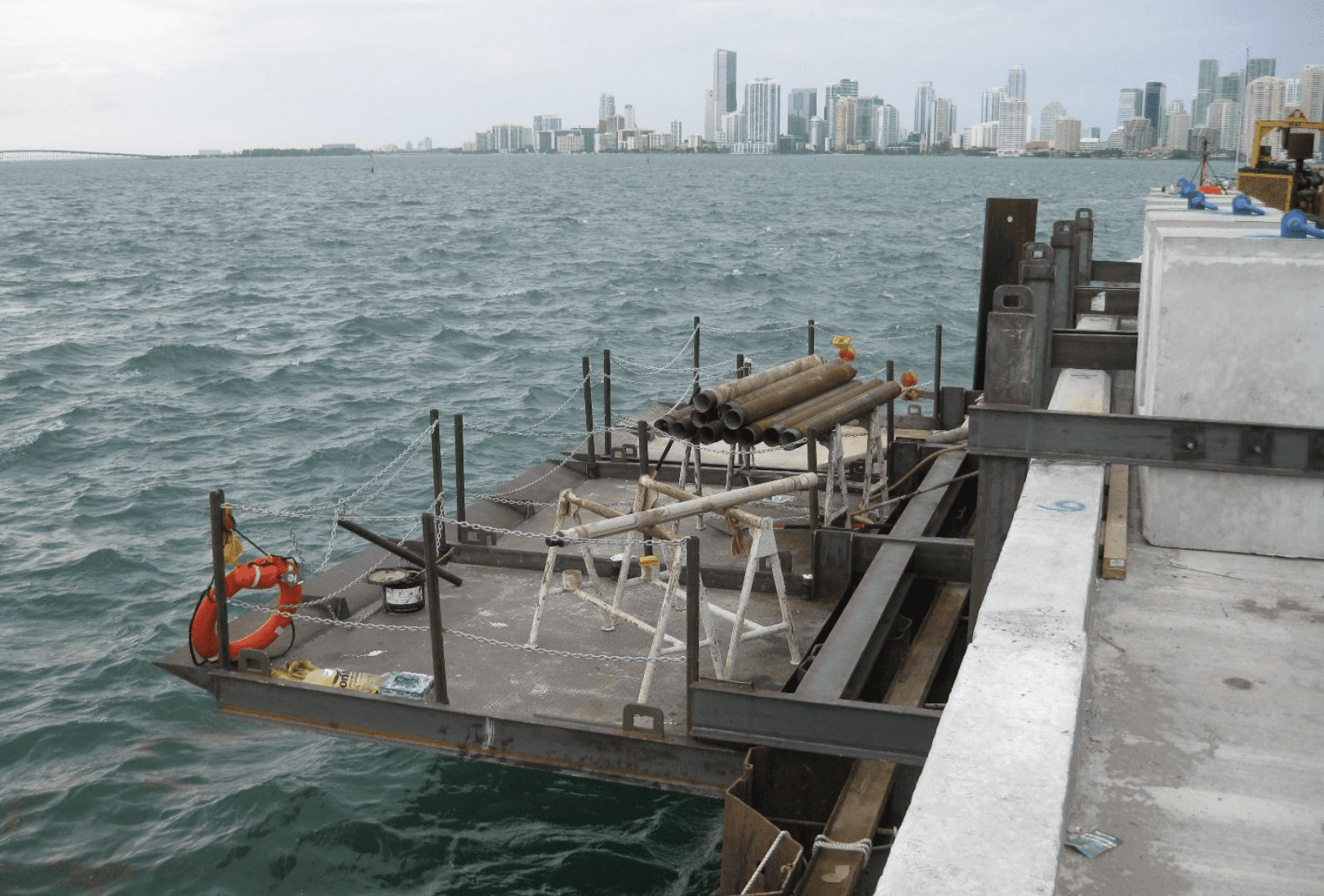 Platform for Installing Soil Anchors, Port of Miami

Concrete Raft Slab Design – PortMiami Tunnel Dodge Island Portal. Bouygues of Florida
Soil Anchor Access Platform – PortMiami container crane berth upgrade. Malcolm Drilling Company.
Bridge Jacking – Raise US 301 Bridge over US 41 superstructure by 18". V&M Erectors.
Transit Station Demolition – Removal of vaulted canopy at Brickell Metrorail Station. Americaribe/Moriarty JV.
Wind Bracing & Concrete Beam Erection – SR-874/H.E.F.T. Interchange, The deMoya Group.
Crane Trestle – SR 10 over the Yellow River. GLF Construction.
Straddle Lift on Bridge Deck – I-595 Viaduct inside widening. Archer Western deMoya JV.
Parcels 6 & 7 Fisher Island. Florida, Ferry Terminal –Design Build EOR for 1,600 ft. Bulkhead and Dolphins
Sheet Pile Dam Repairs – Cape Sable, FL Jay Cashman Contracting
Sound Wall Foundation Design – I-95 Broward County, State Contracting & Engineering Corp.
Personnel Buggy for SIP Installation – Rides on FIB bottom Flange, Shelby Erectors  
Column Form Wind Bracing – NASA Causeway, Orion Contracting
Design & Certify Pile to Seal Slab Strength Tests – Several projects Archer Western/Traylor Bros JV  
Crane Track Pressures on Sheet Pile Wall – Verified wall strength & stability, &M Erectors
Crane Load on Buried Culvert Pile – Gandy Bridge Approach, Condotte America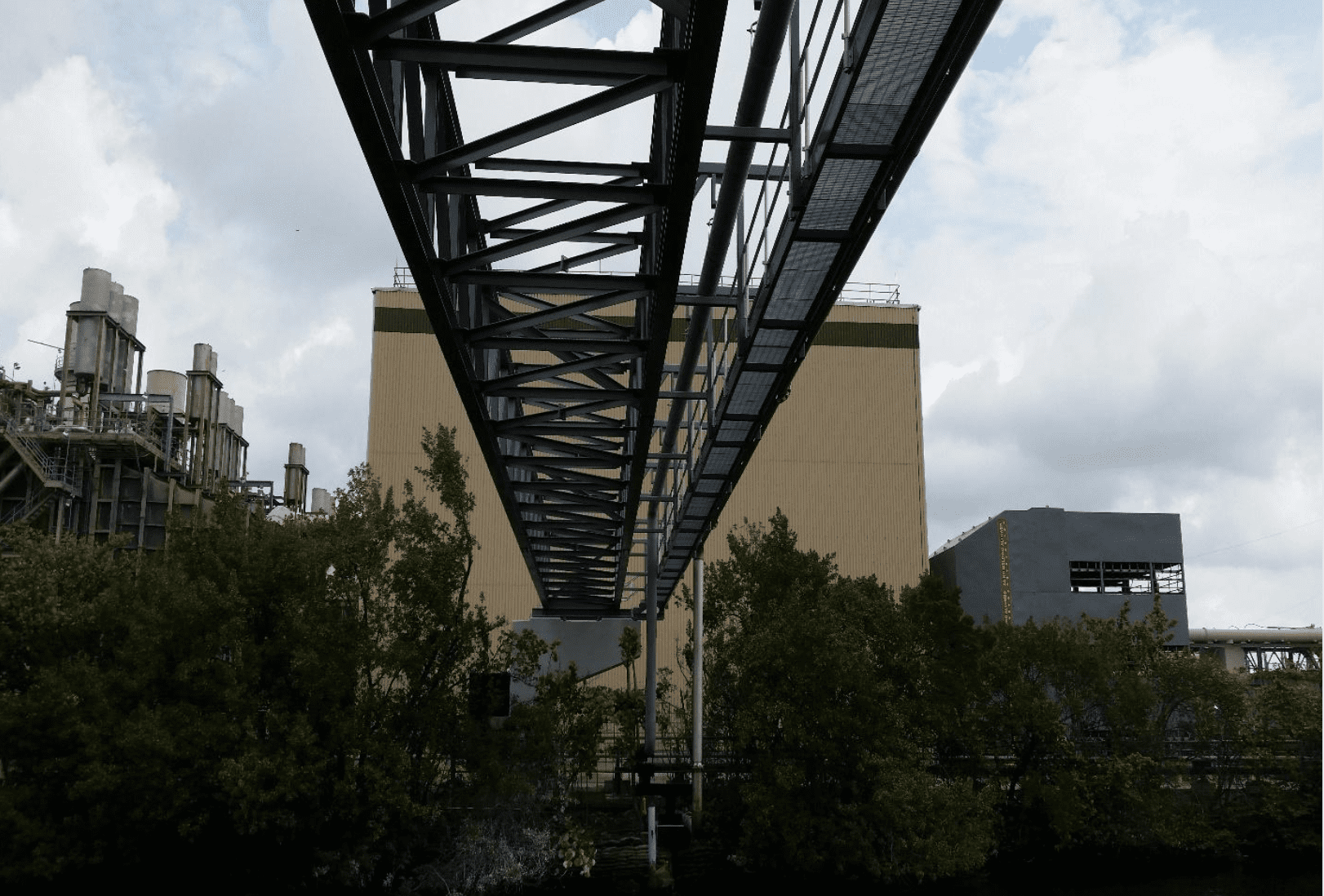 180' Truss Pipe Bridge , Florida Power & Light Fort Lauderdale Plant
EAR – Pile Splice Crack Evaluation – Tamiami Trail Bridge, Kiewit Eastern 
HEFT over CSX RR Demolition Plan – Miami, FL, Cone & Graham
Truck Crane on Bridge over CSX RR – Miami, FL, Cone & Graham
Beam overhang testing – Miami Metrorail Extension. Baker Concrete Construction
Beam Erection and Bracing Plan – Fort Lauderdale runway extension, Tudor Perini
Secant Wall 70' Deep Cofferdam – Signature Bridge arch foundation –Archer Western/deMoya JV
Bracing FIB 96 Beams x 180' & 110' above River – SR 836 express lanes, Archer Western/deMoya 
Looking for Engineers You Can Trust?